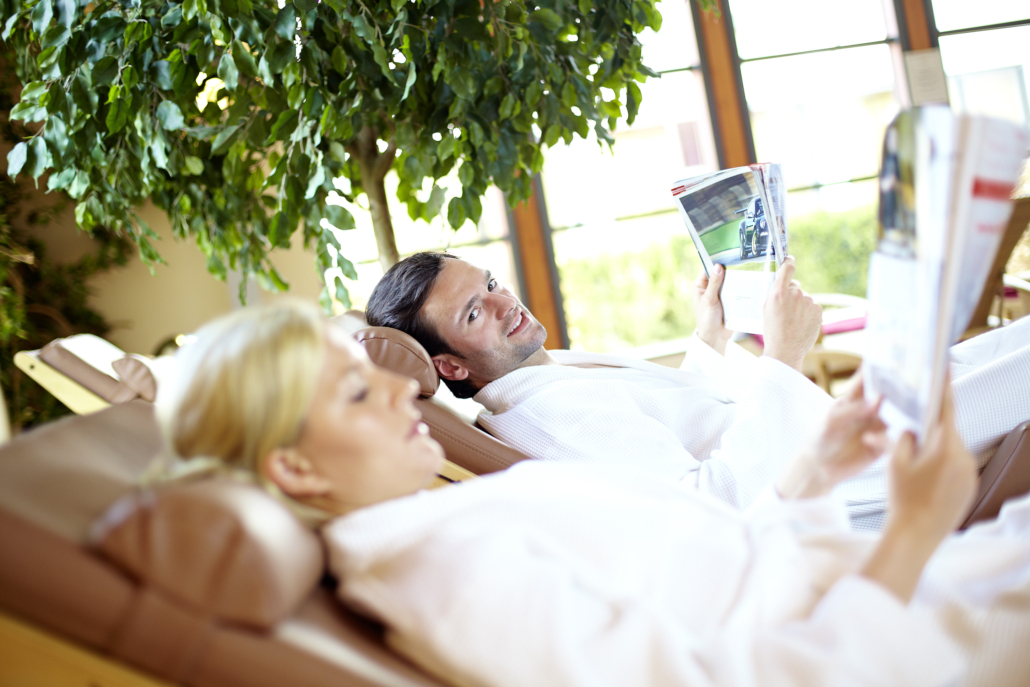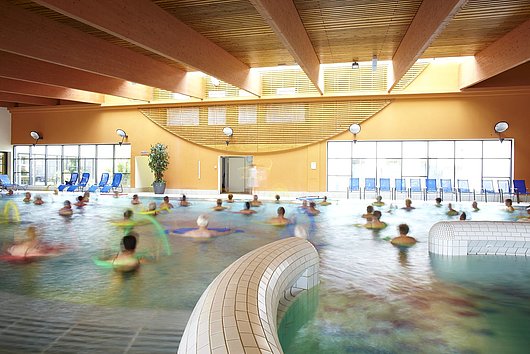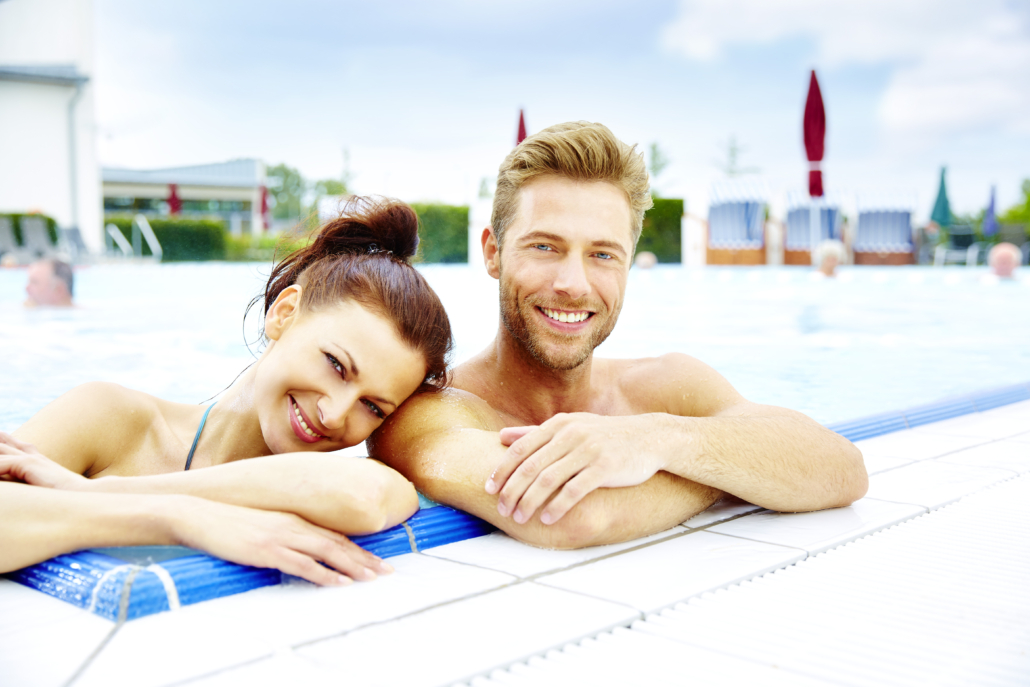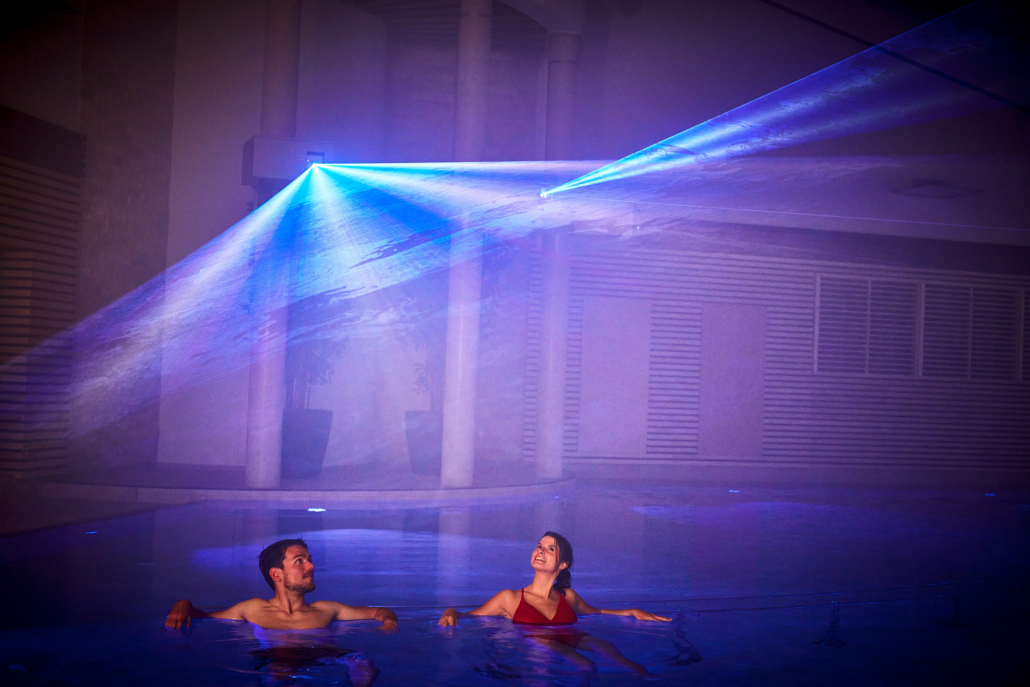 Immerse yourself and experience soothing relaxation in our thermal spa landscape, which will enchant you with a "symphony of brine".
Four thermal brine pools with a total water surface of approx. 1,750 m² await you in the indoor and outdoor areas of our bathing halls. The thermal brine pools have different brine concentrations from 1.5% to 12% and temperatures between 32 and 36°C.
In addition, the 70 m² steam experience area with aroma steam bath, salt steam bath and experience showers is available to you in our bathing halls.
View of the thermal baths
The great salt lake with the glass dome
Water that carries you, warms you and inspires you: discover an extraordinary bathing pleasure in our salt lake in the outdoor area of the thermal baths!
The high-percentage brine (26.9% salt content), with which the salt lake is fed, provides an enormous buoyancy of the body. Due to the high salt concentration, you literally float on the surface of the water.
The brine in Bad Windsheim is extracted from a depth of about 200 meters, where it rests in the form of a salt dome about twelve meters thick. Let yourself fall and enjoy the relaxing feeling of weightlessness!
Let yourself fall into the sauna pleasure! You will be thrilled by the variety of our sauna landscape: Whether classic Finnish or stone pine sauna, Brechel bath, aroma bath or the ice-cold snow sauna – the Franken-Therme Bad Windsheim offers a wide range of indoor and outdoor saunas for every taste and every mood. The daily changing infusion program promises fragrant surprises.
You can also enjoy our thermal brine in the sauna landscape: filled with approx. 34°C warm thermal brine with 1.5% salt content and equipped with various water attractions, our relaxation pool in the sauna garden offers you a pleasant bathing experience Cooling down is provided by cold and plunge pools.
The Franken-Therme offers a wide range of indoor and outdoor saunas
More information
&

Contact
Opening hours
Monday – Sunday
09.00 – 22.00
Sauna landscape and wellness area open from 10.00 a.m.